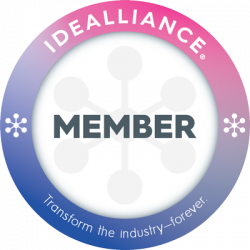 Idealliance membership is now available as part of PRINTING United Alliance.
When you become a member of the PRINTING United Alliance, you're not only getting premier access to invaluable industry resources and cutting-edge information – you're instantly making key connections that will support your business, guide you to immediate solutions, and set you on the surefire path to continued success. Explore the benefits of membership here.
Start Your Member Journey Today.
Benefits of Idealliance Membership
With an Idealliance Membership, you'll expand your knowledge of industry trends and developments, network with industry experts and engage in new and exciting opportunities. Membership includes exclusive access to thought leader experts that provide industry-leading research, guidance on specifications and regulations as well as technical resources in multiple languages.
Members also have access to discounted trainings, member only events and more. English not your first language? Contact one of our affiliates for more details about the advantages of international Idealliance membership.
Higher Education Membership
Full Membership Partner Pricing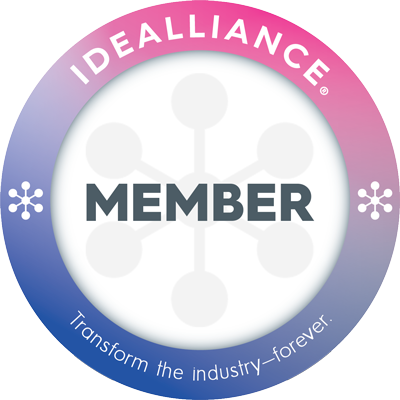 Do you have 4-5 people at your company that would benefit from membership? Join us as a member partner and your entire staff can enjoy the benefits of Idealliance membership. 
Full membership allows access to all information and services, including member pricing, and the right to serve on the Advisory Council. It includes all staff in the organization. 
Recommended for brand partners, consultant partners, print services partners, and industry supplier partners.
Special discount pricing on Idealliance's extensive training and certification portfolio – get your team up-to-speed on core knowledge and skills. Members receive a discount off both on-demand and in person training. View our Course Catalog »
Discounted members-only pricing to THE industry premier on print – the Guide to Print Production, available as an immediate download or physical book.
Members-only participation in the Print Properties Committee (PPC) Working Group. The PPC is a diverse group of leading color scientists and developers, manufacturers, print service providers and end users that for forty years have been defining color standards and workflows for print & packaging media. They work on initiatives to help better the graphic communications industry. This is an exclusive Members Only Group open to all Idealliance Members.
Expert Corner – These are virtual gatherings designed to be a small, intimate format (max 15 guests), to allow our members to connect with an Industry Expert. With no additional cost for members, each invitation-only session will have a casual, conversational tone with each Expert. The conversation is tailored to the group and you will connect with experts in relevant industries such as Color Management, Design, Print and Packaging and more to transform the way you work – forever.
Members can Join our Idealliance Members Only Networking Group on Linkedin! Be the first to know about upcoming events, sales, and exciting industry news. This private group is for sharing relevant industry information and having discussions centered around the graphic communications industry, standards and specifications, and workflows for the print and packaging supply chain. Our Linkedin Group members also receive VIP notifications before they are posted to the general public. This includes first access to special events, members-only promotions, and other exclusive news that is only available here.
Access to Directories  for professionals and facilities that are certified by Idealliance – the world's largest certifying organization in print
Exclusive downloadable resources such as datasets, profiles, color targets, specifications, tools, leading specifications, and much, much more (member login required). Easily accessible Technical Resources on color management – your how-to to improve your team and workflow.
Professional Video Library which includes how-to step-by-step instruction around leading practices in short digestible videos covering areas from PANTONE to Expanded Gamut (member login required).
BrandQ® and Industry Brief Webinar series including access to live webinars and the entire archive of past webinars. Gain insights into your workflow and efficiencies with Idealliance Print Briefs Webinars and GAMUT Podcasts – practical information to use today in your print process and control. (member login required)
The Idealliance Advantage Program gives you exclusive access to special rates and discounts on services and products from several industry vendors, suppliers, and business service advisors.
Brand Partner
Consumer Packaged Goods (CPG) Brand

Media & Publishing


Consultant Partner
Small Business (1-5 employees)




Print Services Partner
$
650 -

$

2950
Year
Less than $4 million in sales - $650

$4-25 million in sales - $1450

Greater than $25 million in sales - $2950
Industry Supplier Partner
$
650 -

$

2950
Year
Less than $4 million in sales - $650

$4-25 million in sales - $1450

Greater than $25 million in sales - $2950
Individual Membership Pricing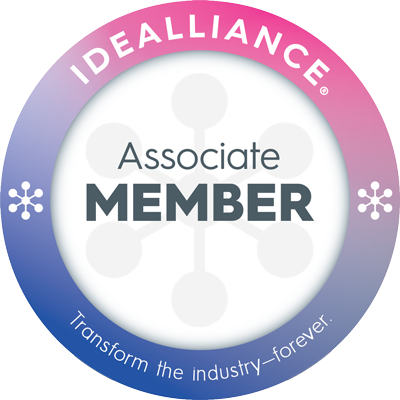 Individual-level membership with Idealliance includes all benefits listed above for Full Membership, for one individual, including membership pricing for on-demand and in person courses.
Does not include voting for or serving on the Idealliance Advisory Council.
Higher Education Membership Program
This membership offering is specifically for Higher Education organizations in the graphic communications industry. Does not include voting for or serving on the Board of Directors.
Idealliance recognizes that youth are the future of our industry in a global and highly technical environment, and we want to make available our basic skill education and certification programs to prepare the next generation.
How the Higher Education Membership Program Works:
For only $350 per year, all students and educators at an institution will have access to all the Idealliance membership benefits, including access to over 80 hours of leading certification training and exams.
Certification Courses Include:
Color Management Professional® (CMP) Fundamentals

Color Management Professional® (CMP) Digital Print

Color Management Professional® (CMP) Offset Print

Color Management Professional® (CMP) PreMedia

Color Management Professional® (CMP) Creative

Color Management Professional® (CMP) Sales

Print Planning & Estimating (PPE) Digital

Print Planning & Estimating (PPE) Offset

Print Planning & Estimating (PPE) Flexo

Print Planning & Estimating (PPE) Wide-Format

BrandQ® Manager Online Training (Great for Designers and working in Packaging)
Questions?
For more information about membership please contact
Questions? For more information about membership please contact