As a Member of Idealliance, you are part of an exclusive network of industry professionals in the print and packaging supply chain. Membership provides access to global leading specifications, content, standards, certifications, and all the work of Idealliance that is developed to create incredible efficiency and profitability for companies around the world.
Higher Education Membership
Special discount pricing on Idealliance's extensive training and certification portfolio – get your team up-to-speed on core knowledge and skills.
Discounted members-only pricing to THE industry premier on print – the Guide to Print Production
Members-only participation in our Working Groups and Networks. If you are looking for a network of trusted colleagues and interaction with our industry's most proven experts, know that Idealliance Working Groups provide support and knowledge that cannot be found anywhere else.
Get connected to your future – Idealliance creates industry standards through its leading edge Print Properties Committee and global adoption in its work with CGATS & ISO.
Access to databases for professionals and facilities that are certified by Idealliance – the world's largest certifying organization in print
Exclusive downloadable resources such as datasets, profiles, color targets, specifications, tools, "How-to" videos, BrandQ® webinars, workflows, leading specifications, and much, much more. Easily accessible Technical Resources on color management – your how-to to improve your team and workflow.
Professional Video Library which includes how-to step-by-step instruction around leading practices in short digestible videos covering areas from PANTONE to Expanded Gamut.
BrandQ® and Industry Brief Webinar series including access to live webinars and the entire archive of past webinars. Gain insights into your workflow and efficiencies with Idealliance Print Briefs Webinars and GAMUT Podcasts – practical information to use today in your print process and control.
The Idealliance Advantage Program gives you exclusive access to special rates and discounts on services and products from several industry vendors, suppliers, and business service advisors.
Full Membership Partner Pricing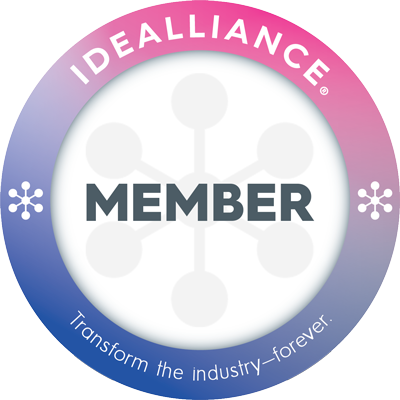 Access to all information and services, including member pricing, and right to vote for and serve on the Board of Directors. Includes all staff in the organization. 
Recommended for brand partners, consultant partners, print services partners, and industry supplier partners.
Brand Partner
Consumer Packaged Goods (CPG) Brand

Media & Publishing


Consultant Partner
Small Business (1-5 employees)




Print Services Partner
Less than $4 million in sales - $650

$4-25 million in sales - $1450

Greater than $25 million in sales - $2950
Industry Supplier Partner
Less than $4 million in sales - $650

$4-25 million in sales - $1450

Greater than $25 million in sales - $2950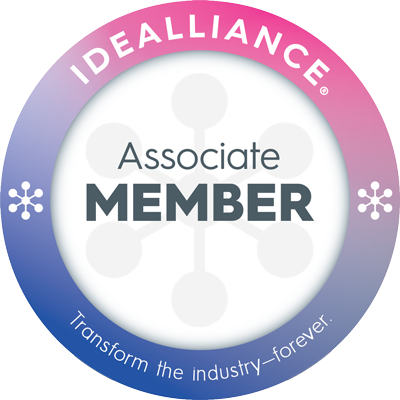 Access to all information and services including member pricing. Does not include voting for or serving on the Board of Directors.
Higher Education Membership Program
This membership offering is specifically for Higher Education organizations in the graphic communications industry. Does not include voting for or serving on the Board of Directors.
Idealliance recognizes that youth are the future of our industry in a global and highly technical environment, and we want to make available our basic skill education and certification programs to prepare the next generation.
How the Higher Education Membership Program Works:
For only $350 per year, all students and educators at an institution will have access to all the Idealliance membership benefits, including access to over 80 hours of leading certification training and exams.
Certification Courses Include:
Color Management Professional® (CMP) Fundamentals

Color Management Professional® (CMP) Digital Print

Color Management Professional® (CMP) Offset Print

Color Management Professional® (CMP) PreMedia

Color Management Professional® (CMP) Creative

Color Management Professional® (CMP) Sales

Print Planning & Estimating (PPE) Digital

Print Planning & Estimating (PPE) Offset

Print Planning & Estimating (PPE) Flexo

Print Planning & Estimating (PPE) Wide-Format

BrandQ® Manager Online Training (Great for Designers and working in Packaging)
Questions?
For more information about membership please contact
Donna Komlo Manager of Member Support and Services (703) 837-1060 dkomlo@idealliance.org
Questions? For more information about membership please contact