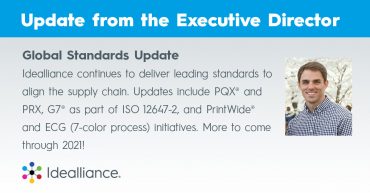 Update from the Executive Director—April 2021
Global Standards Update
Idealliance continues to deliver leading standards to align the supply chain. Updates include PQX® and PRX, G7® as part of ISO 12647-2, and PrintWide® and ECG (7-color process) initiatives. More to come through 2021!
Learn More »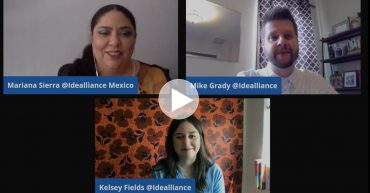 Women in Print | Gamut Livestream
Kelsey Fields, Idealliance's Program Manager, speaks with two women at different points in their career to learn what they're doing to advance the industry and how their participation with Idealliance has supported them in doing so.
Learn More »