with Dr. Mark Bohan, G7 Expert Trainer in Ramsey, NJ at Konica Minolta's Customer Experience Center
Learn from Idealliance G7® Expert Trainer Dr. Mark Bohan, and industry leading print and color experts on why G7 is an essential tool for print production, including digital, in the webinar below. September's in-person training, held at Konica Minolta's Itasca, IL technology center will be a deep-dive into leading print production strategies, based on G7, used by these experts, and others around the world for complete print production alignment.
The NEW Color Management Professional® Fundamentals is also included free with G7 Training registration. This newly revised for 2023, optional prerequisite online, on-demand training and certification covers the fundamentals of color management necessary for any prospective G7 Expert to attain certification and start their journey as an industry-recognized, Idealliance-certified, G7 Expert supporting effective color management, color communication, process control, and workflow alignment across print, packaging & graphic communications.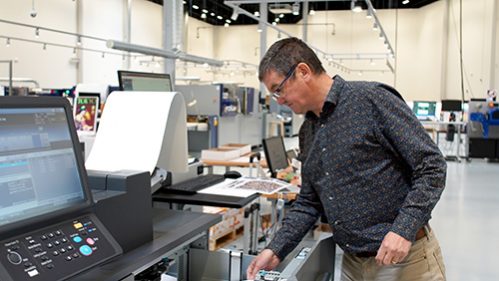 NEXT STEPS: Register to become a Certified G7® Expert!
Register for the upcoming live online training, led by G7 Expert Mark Bohan and start your journey to become a leading industry expert, and globally recognized G7 Expert.
Dates: June 27 – 29, 2023
Learn More: Register here »
Registration Closes Thursday, June 22 2023. Secure your seat before this class is full.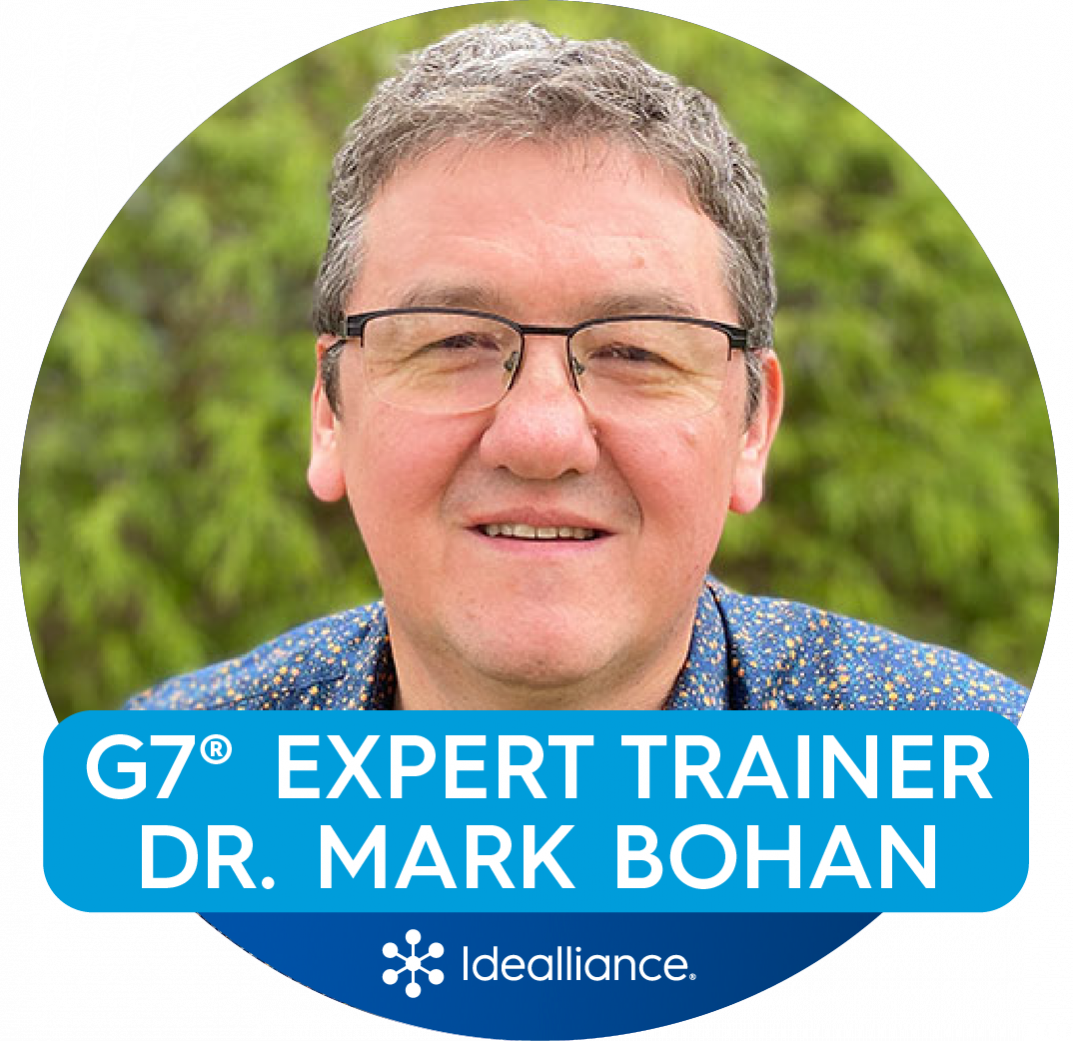 About the Trainer – Dr. Mark Bohan
Dr. Mark Bohan is Director Color Solutions and is instrumental the color strategy for Konica Minolta. He has 30 years of experience on print operations, color, optimization of production workflow, emerging trends, the application of print technologies and their business impact. He has carried out fundamental research, implemented new technologies, aided in their development and evaluated their effectiveness. He serves on national and international standards committees for graphic communication and is involved in their development and is member of many industrial boards. Mark is also President of TAGA (Technical Association of the Graphic Arts).
G7® is the most sought-after certification in the world and is the driving force for achieving visual similarity across all print processes.
Some benefits of G7 include:
G7 works across multiple presses, plants, and locations
G7 means reprints will always look the same
G7 gives one consistent tool for color calibration regardless of device
Learn why industry-leading print providers, brands, and color experts rely on G7 as an essential tool for print production, including digital, in the webinar below. June's training will be a deep dive into leading print & packaging production strategies based on G7, used by these experts and others around the world for complete print production alignment.
Not ready for G7 Expert Training?
Register for Color Management Professional® Fundamentals Online Training & Certification to start your journey as a leading color professional!
Training is available online, on-demand in multiple languages for leading global color management alignment. Register Here »
Certified professionals are listed in the Official Directory of Certified Color Management Professionals and are recognized around the world as trained & proficient on the latest industry standards and methodology for color management.
Participants include print & prepress technicians and managers, students, OEM technology providers, designers, print professionals and everyone who's work relies on best practices for color management across graphic communications, print, packaging, and allied fields.
Members Save on Training & Certification. Become a Member Here »
Want to be notified about upcoming trainings and opportunities? Sign up below.
INTERESTED IN BECOMING A G7 EXPERT?
Contact Jordan Gorski, Executive Director, to explore G7 training & implementing G7 into your print production for visual consistency and optimized color print production. jgorski@idealliance.org | 703.837.1096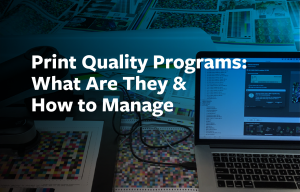 Many printers are familiar with the print quality programs required by some of their customers. For the brand, a print quality program assures that the printed product meets their color requirements. Brand colors are important and print materials often serve as a direct representation of a brand. Whether it's a product label, packaging or even a brochure, print quality can significantly influence a customer's perception of a company.
Read More »