with Mr. Paul Happ, G7 Expert Trainer, Color Strategy & Implementation Expert.
Learn from Idealliance G7® Expert Trainer Paul Happ, and industry leading print and color experts on why G7 is an essential tool for print production, including digital, in the webinar below. Training in February will be a deep-dive into leading print production strategies, based on G7, used by these experts, and others around the world for complete print production alignment.
NEXT STEPS: Register to become a Certified G7® Expert!
Register for the upcoming live online training, led by G7 Expert Paul Happ and start your journey to become a leading industry expert, and globally recognized G7 Expert.
Dates:  June 20 – 24, 2022
Learn More: Register here »
Registration Closes Wednesday June 16 , 2022. Secure your seat before this class is full.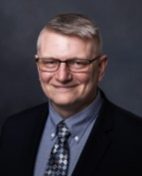 About the Trainer – Paul Happ
Paul Happ is a Principal Consultant, Color Management for RICOH USA. In this role, he helps companies align their color strategies with their business goals. Regardless of environment – commercial printers, in-plants, publishing, or design houses – his passion is helping companies achieve greater value from their investments, improve profitability, increase quality, and automate productivity while delivering color accuracy and consistency. Paul has an extensive background with commercial printing in offset and digital environments, holding positions such as Prepress Technical Analyst and Prepress Manager, for companies such as FedEx Office and Deluxe Corporation. He was first introduced and implemented the G7 Methodology in 2007. After joining RICOH in 2012, he became an Idealliance Color Management Professional Master, Certified G7 Expert, and G7 Expert Trainer.
G7® is the most sought-after certification in the world and is the driving force for achieving visual similarity across all print processes.
Some benefits of G7 include:
G7 works across multiple presses, plants, and locations
G7 means reprints will always look the same
G7 gives one consistent tool for color calibration regardless of device
Not ready for G7 Expert Training?

Attend Color Management Professional® Fundamentals Online Training & Certification to start your journey as a leading, industry recognized, color professional!
Training is available online, on-demand in multiple languages for leading global color management alignment. Register Here »
Certified professionals are listed in the Official Directory of Certified Color Management Professionals and are recognized around the world as trained & proficient on the latest industry standards and methodology for color management.
Participants include print & prepress technicians and managers, students, OEM technology providers, designers, print professionals and everyone who's work relies on best practices for color management across graphic communications, print, packaging, and allied fields.
Idealliance Members Save on Training & Certification. Become a Member Here »
Want to be notified about upcoming trainings and opportunities? Sign up below.
INTERESTED IN BECOMING A G7 EXPERT?
Contact Jordan Gorski, Executive Director, to explore G7 training & implementing G7 into your print production for visual consistency and optimized color print production. jgorski@idealliance.org | 703.837.1096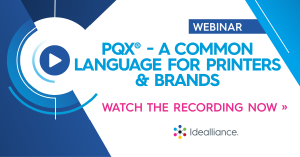 In this webinar, Steve Smiley ISO Expert & former Chair of the Print Properties Committee, and G7 Expert Trainer, and Dianne Kennedy, editor of ISO 20616-1 (PRX) and ISO 20616-2 (PQX), and PQX Expert Trainer, will speak with Chuck Schonert to discuss the impact of PQX for brands, print buyers, and print and packaging service providers. Learn how PQX is shaping and standardizing print and print buyer interacting to increase communication while eliminating proprietary and limiting approaches to print reporting and communication.
Read More »