with Mr. Jim Raffel, G7 Expert Trainer & Leading Print Production, Wide Format & Textile Specialist.
G7® Expert Training & Certification hosted by Idealliance  featuring live  virtual instructor led hands-on training. 
G7® Expert Training teaches professionals how to analyze color and print-related issues and take corrective action to bring systems and processes in control to a set method, standard or specification with repeatable, predictable results. 
Idealliance G7 Trainer Jim Raffel will lead this multi-day training focusing on G7 based print and packaging applications, and G7 integration, maintenance, and process control across all print and proofing applications. This training is open to all global participants.
NEXT STEPS: Register to become a Certified G7® Expert!
Register for the upcoming live online training, led by G7 Expert Jim Raffel and start your journey to become a leading industry expert, and globally recognized G7 Expert.
Dates: April 24 – 28, 2023
Learn More & Register here »
Registration Closes Thursday, April 20, 2023. Secure your seat before this class is full.
G7 Training Registration also includes Idealliance Color Management Professional® – Fundamentals Online Training & Certification complimentary. Save when you register for G7 Training and receive extensive live and on-demand learning access to support your journey as a leading, industry recognized, print and graphic communications professional, and Idealliance G7 Expert & Color Management Professional.

Only G7 Experts are Certified by Idealliance to Submit G7 Master Qualification for leading print service providers. Earn certification as a G7 Expert and help your company become an industry recognized, leading print service provider. Learn more about G7 Master Qualification here.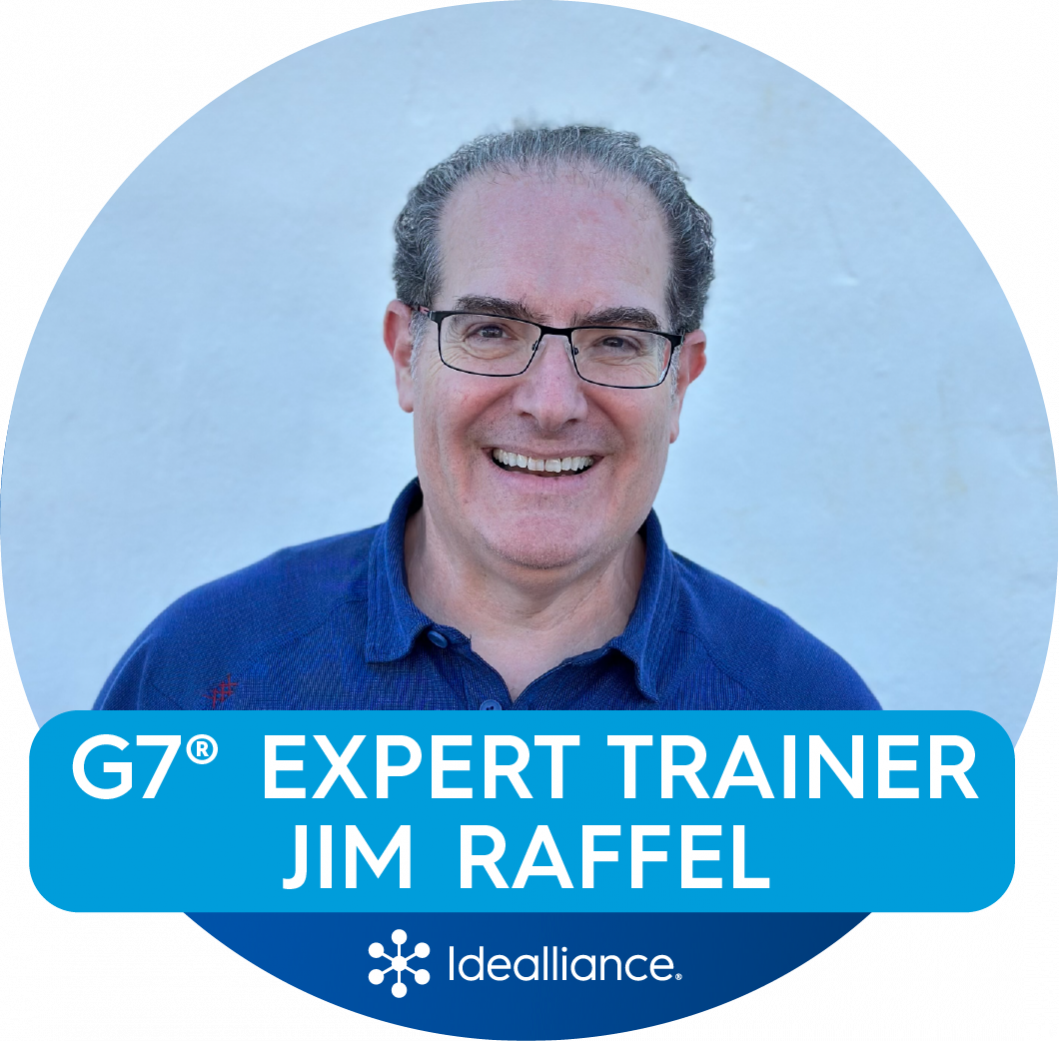 About the Trainer – Jim Raffel
Jim Raffel is a color management consultant who also serves as CEO of ColorCasters, LLC and ColorMetrix Technologies LLC. As a veteran of the printing industry and a graduate of Rochester Institute of Technology's acclaimed printing management program, in 1995 he formed ColorMetrix to bring an idea he had to make color measurement and evaluation easier by creating easy-to-use software solutions. Today, as an Idealliance G7 instructor and color management professional, his consulting practice focuses on dye sublimation and flat-bed UV inkjet printing supporting end users and manufacturers to improve their color management processes.
G7® is the most sought-after certification in the world and is the driving force for achieving visual similarity across all print processes.
Some benefits of G7 include:
G7 works across multiple presses, plants, and locations
G7 means reprints will always look the same
G7 gives one consistent tool for color calibration regardless of device
Not ready for G7 Expert Training?
Attend Color Management Professional® Fundamentals Online Training & Certification to start your journey as a leading color professional!
Training is available online, on-demand in multiple languages for leading global color management alignment. Register Here »
Certified professionals are listed in the Official Directory of Certified Color Management Professionals and are recognized around the world as trained & proficient on the latest industry standards and methodology for color management.
Participants include print & prepress technicians and managers, students, OEM technology providers, designers, print professionals and everyone who's work relies on best practices for color management across graphic communications, print, packaging, and allied fields.
Members Save on Training & Certification. Become a Member Here »
Want to be notified about upcoming trainings and opportunities? Sign up below.
INTERESTED IN BECOMING A G7 EXPERT?
Contact Jordan Gorski, Executive Director, to explore G7 training & implementing G7 into your print production for visual consistency and optimized color print production. jgorski@idealliance.org | 703.837.1096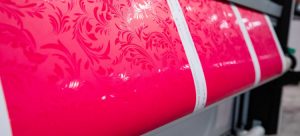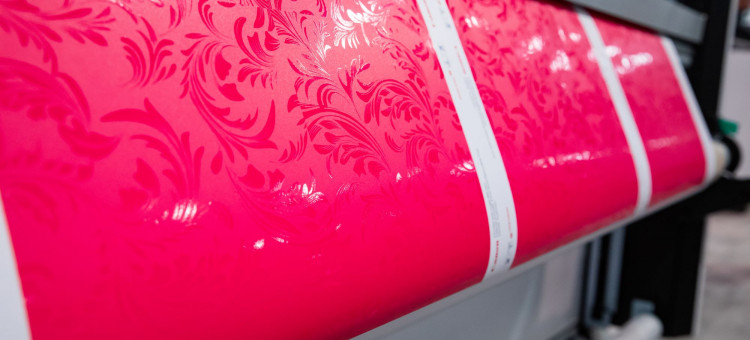 Color management and process control are critical but often overlooked factors in wide-format printing. To learn more about how printers can improve efficiency, quality, and profitability through better color workflows, we spoke with Jordan Gorski, Executive Director of Idealliance.
Read More »