The Secret Ingredient that Drives Professional Development, Industry Recognition, and Credibility
by Chuck Schonert, Idealliance Director of Research and Development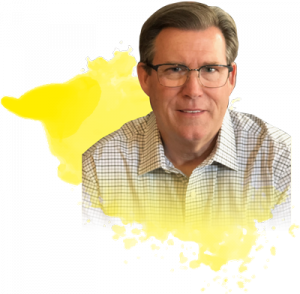 Being certified in many different facets of printing throughout my career, I have realized that becoming a certified expert has not only advanced my personal knowledge but has also had a direct positive impact on the companies I have worked for.
When I passed my first certification exam—which was to become a G7® Expert—I was working at a company that had offset, digital, and large format devices. I quickly realized I needed to boost my skills in color theory to better understand the scope of the workflows (i.e. pre-media, offset, digital, etc.) So I became a certified Color Management Professional (CMP®) Master. From there I went on to gain other certifications—and the momentum of knowledge continued. I saw how the training enabled me to not only do my job better, but trouble-shoot situations and come up with solutions much quicker. In addition, the certificates helped foster trust and confidence to ensure the job would be done right. I had more credibility with my boss, and when I was ready for a new position, I had the prerequisite experience with G7 and up-to-date certifications that allowed me to get a job managing four locations with two web houses, overseeing offset, sheet fed, digital, and production ink-jet.
With in-line web presses brought into the mix, proofing devices, and with jobs crossing over to different platforms, color had to stay consistent among the plants. Proper utilization of G7 process control and calibration of all these devices was paramount, so keeping up on all my certifications was an absolute must.
Certifications Give Your Business the Edge
Whether you are an employer trying to find the right employee, or a print buyer looking for the right facility to take on a large project, Idealliance certifications are globally recognized and accepted as the industry leading authentication that you have demonstrated a thorough mastery of the knowledge required to perform your task. Being certified adds you to a unique network of certified peers who all understand each other and speak the same language, and differentiates your business as one on the cutting-edge of standard and quality.
Where Can You Get Printing Industry Certifications?
Idealliance serves the graphic communications industry as an independent entity, with the sole objective of improving the printing industry—supplying much-needed tools, methodologies, specifications, and ISO standards so brand owners, content and media creators, agencies, designers, material suppliers, OEMs, technology developers, and service providers around the world can become more efficient and productive.
An integral part of our work is to simplify the complexity of our workflows, standards, and specifications by creating relevant certification programs so you and your team can get trained and certified, (through professional on-demand and live courses) and so that the systems and facilities essential to your business can also be certified.
All Professional Certifications, Facility Qualifications & Certifications, and Certified Systems can be found in the official Idealliance Directories. Please check the directories for verification of any certifications you see listed for companies or individuals to ascertain their legitimacy and status.
"How Can I Become Certified?"
Most of our individual-level certification programs are available as online, on-demand courses. Each course is completed 100% online and you have 24/7 access.  They are self-paced so you can finish the modules as time allows in your schedule. Most can be completed in a matter of weeks, if you devote 30-45 minutes per day during your lunch break or in the evenings. 
All Idealliance online courses are accessible through the Idealliance Learning Portal (login required). 

Each course also includes easy navigation with bookmarks that remind you which lessons you have completed.
You will have access to your course for one year from purchase date.
Passing the online exam qualifies you for professional certification and inclusion in the Idealliance database of certified experts. Upon successful completion you will be certified for 2 years. (Applies to most courses.) Proudly display your certification on your LinkedIn profile, in your email signature, on your website, or wherever else you desire. 
Recertification is easy—just register for and re-take the certification exam for a smooth continuation of your certification. (Please note, if you do not re-certify at the end of your certification period, your certification is no longer valid and may not be displayed.)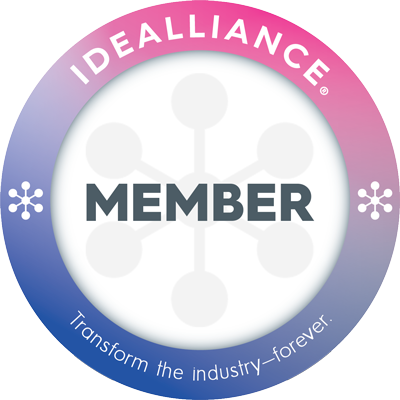 Did you know?
Idealliance members get a discount on all Idealliance training and certification courses. Learn more and join »
ABOUT IDEALLIANCE
Idealliance is a transformational industry association for print and packaging, working with brand owners, content and media creators, agencies, designers, material suppliers, OEMs, technology developers, and service providers around the world. We serve the graphic communication industry by creating superior industry training and certification programs, developing professional standards and specifications, and redefining workflows for the entire print and packaging supply chain.
Become a member of Idealliance and transform the way you work—forever.