Upon becoming a Color Management Professional (CMP®) Master, you are now well prepared to drill deeper into the whys and hows of controlling color on printing machines that are always on the move.
Becoming a G7 Expert or G7 Professional is the pinnacle of color management knowledge attained within the printing industry. Once this is achieved, you can now start to apply this newly learned information into practical applications and solutions.
Manufacturing is the place where unknown things can affect color and have to be evaluated and corrected. Enter the printing machine.
The people that operate printing machines have one of the most difficult jobs in the facility. Not only does the press use a number of consumables that are manufactured to specific tolerances, but with the many moving parts involved, solutions that need to be monitored, as well as humidity that can affect paper and register, a slight change can cause a loss of quality, production time, and color integrity.
Applying G7 Methodologies within the production workflow will "bear fruit" quickly, but its success will always depend on the condition of the equipment being utilized. It's important to spend time upfront by getting to know how the equipment is maintained and if vendor changes are made frequently. i.e., blankets, fountain solution, inks, etc. This can affect the consistency of any printing machine. I have found that talking to press personnel can shed light on what they deal with on a daily basis. Working together to resolve issues and creating a more repeatable environment can extend the life of the G7 curve that is applied.
Although having scheduled maintenance on any printing machine is ideal, in the real world of tight schedules, cost savings, and trying to maintain profit margins, certain liberties are sometimes taken. A G7 curve can correct the calibration of most any printing machine immediately, but by creating a consistent device, the frequency of having to create a new curve will be reduced significantly.
The G7 methodology is at its best when printing common image collateral across different platforms and facilities, allowing you to use a curve that doesn't rely on its success through inks or substrate, but allowing you achieve a similar appearance with what's at hand. This is process invaluable to any business that is not only trying to retain a loyal customer base but also those that are expanding and looking to create new business opportunities.
What's Next After G7 Expert?
The gains of knowledge and applying G7 to your workflow is what I would simply refer to as the tip of the iceberg. It's a journey that was earned and you and your employer will realize the benefits immediately.
Next comes the remaining part the iceberg, the larger portion that couldn't be seen, but which is just as crucial. G7® Process Control! Stay tuned for more about this course!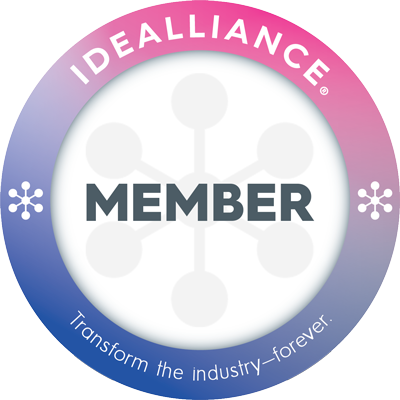 Did you know?
Idealliance members get a discount on all Idealliance training and certification courses. Learn more and join »
ABOUT IDEALLIANCE
Idealliance is a transformational industry association for print and packaging, working with brand owners, content and media creators, agencies, designers, material suppliers, OEMs, technology developers, and service providers around the world. We serve the graphic communication industry by creating superior industry training and certification programs, developing professional standards and specifications, and redefining workflows for the entire print and packaging supply chain.
Become a member of Idealliance and transform the way you work—forever.