Idealliance Color Management Professional® Online Training & Certification Expanded With New Flexo & Wide-Format Courses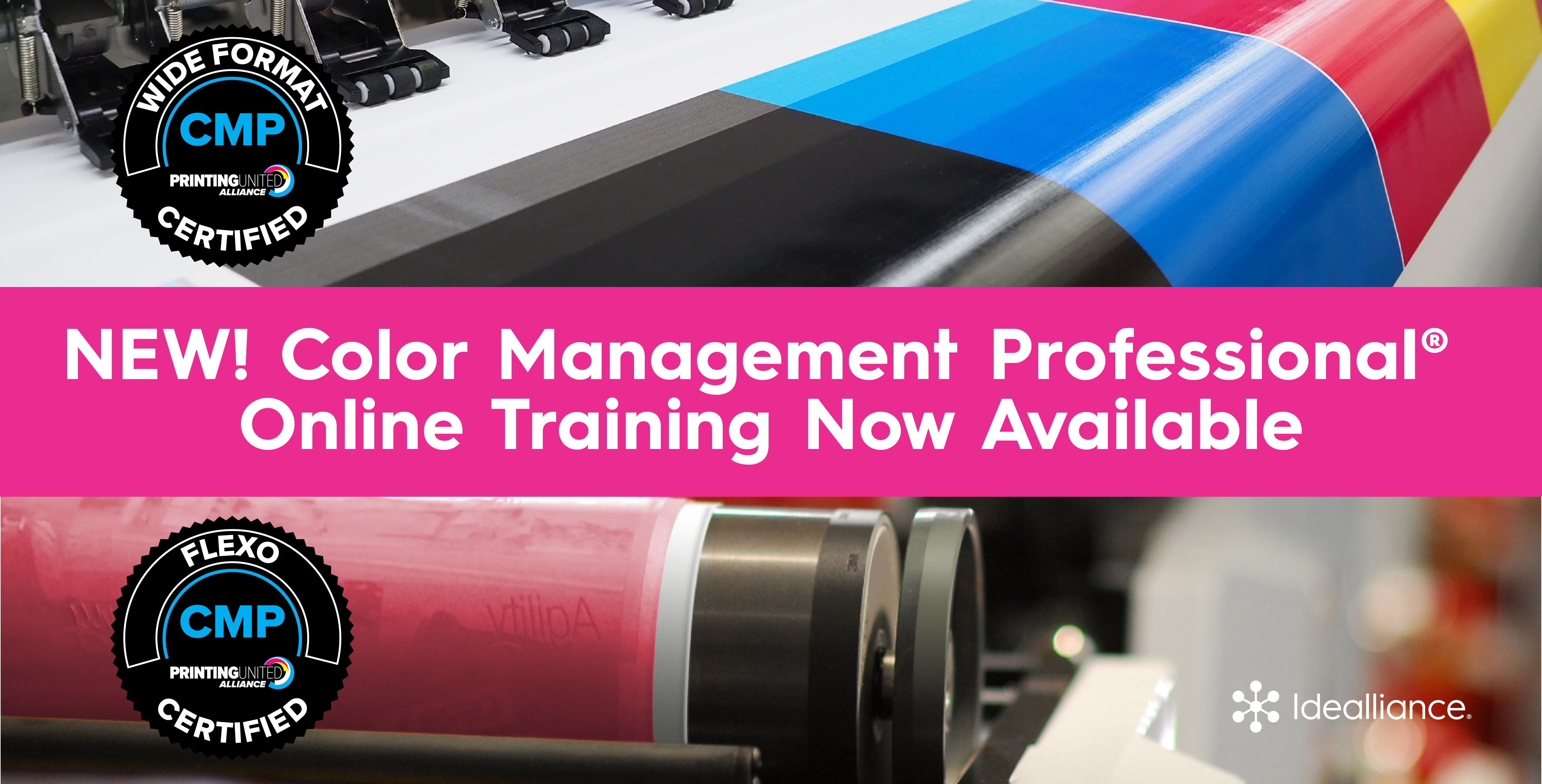 Idealliance & PRINTING United Alliance Expand Globally Leveraged Color Management Professional Online Training & Certification With New Flexo & Wide-Format Courses.
Now available at iLEARNING+, two new courses in the Color Management Professional series of online training & certification have launched to provide learning for the latest in print and color management, standards, and leading practices for optimal color across print workflows. Following the successful relaunch of the popular Color Management Professional Fundamentals Online Training & Certification earlier this year, the new flexo and wide-format focused color management courses offer training & certification found nowhere else across the industry in fast-paced, on-demand, online training. Certification is also paired with these courses for individuals to become certified, globally recongized, Color Management Professionals for flexo print and wide-format print.  
With a focus on flexographic printing, the CMP Flexo certification program offers a comprehensive approach to color management principles, including the flexographic press, ink transfer through the plate package, printing & optimization, fingerprinting/characterization, as well as process control and reporting, and process control outputs, equipping you with the essential skills and expertise necessary for success. Access the New Color Management Professional: Flexo Online Training here.
Tailored for print operators working with roll-to-roll and flatbed digital equipment, CMP Wide-Format certification provides the expertise needed to effectively manage these devices and achieve consistent, predictable, and repeatable color results. Building upon the foundational knowledge in the Color Management Professional: Fundamentals course, this certification program delves deeper into the intricacies of wide-format digital printing techniques. Access the New Color Management Professional: Wide-Format Online Training here.
Certification is good for two years and includes publication in the Official Idealliance Certification Directory. Locate a certified Color Management Professional here. 
Idealliance & PRINTING United members save on all training at iLEARNING+. Members receive a 20% discount on these and the other extensive training & certification courses available, as well as additional online & live learning. Become a member today.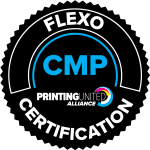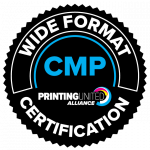 Now a part of PRINTING United Alliance, Idealliance Color Management Professionals will receive new certification badges when completing these certifications.
Take Your Color & Print Expertise to the Next Level – Become a Certified Color Management Professional & G7 Expert – Attend Idealliance On-demand or Live Instructor Led Training & Certification


Learn more about G7, including how to become a certified G7 Master printer, or G7 Expert at www.idealliance.org/G7.