Transform the way you work—forever.
About the Episode
This is a conversation between Kelsey Fields, Idealliance Program Manager, and Marc Allen, Vice President at Phillips Printing, as they discuss the tornado, the new equipment and facilities that helped them return stronger than ever, and the new Management Information Systems (MIS) they have implemented as well.
Press the "Play" button below to listen to the entire conversation.
See full transcript below
Kelsey Fields:
Hello. My name is Kelsey Fields. I am the program manager at Idealliance, and today we are starting our member spotlight program, and Phillips Printing is going to be the first company that we have the honor of highlighting.
We're very excited to have you with us today. Would you like to introduce yourself and tell us a little bit about your company?
Marc Allen:
My name is Mark Allen. I'm the Vice President at Phillips Printing. We are a small family owned printer in Nashville, Tennessee. The company was founded in 1959, so we're over 60 years in business, and we are primarily a Heidelberg shop—sheetfed offset lithography—and our primary focus is business collateral and mailing, so we are also a full-service mailer. So we do all of the mailing and printing in-house. There's very little that we outsource. That's primarily our bread and butter is sheetfed printing and mailing.
Kelsey Fields:
Very cool. I know this year—or in 2020—you had, while everybody was going through COVID you had an additional hurdle to get over, in that your facility was hit by a tornado, correct?
Marc Allen:
Yes. So the building was hit by a tornado in March of 2020, and we are just barely finishing up recovering from that. It has been well over a year later. So the tornado basically damaged the majority of the building and a lot of the equipment. So the building had to have a new roof, a lot of the equipment was replaced, our main press was destroyed as well as several pieces of digital printers and bindery equipment. So it has been a very long haul restoring all that, but in the end, it's allowed us to rebuild in such a way that we're in a much, much better and more efficient standing with some new equipment and new facilities. So it's a really exciting place for us to be now.
Kelsey Fields:
Very brutal way to get a fresh start.
Marc Allen:
Very, very brutal way.
Kelsey Fields:
Positive thinking, of course. So what was the intersection between rebuilding from a tornado in the midst of a global pandemic? There had to be an overlap of which those things really compounded and made your life rough for a bit, I'm sure.
Marc Allen:
So our staff was here from day one, helping clean up and to try to keep work moving. We did have a few pieces of equipment that were still operational, so we moved those into parts of the facility that were still relatively clean and ran them off of generator power. And so we were able to move some work out of the building and other jobs that we couldn't fulfill we outsourced to a few of our trusted competitors.
Kelsey Fields:
Yeah, of course.
Marc Allen:
So in the midst of all that, the pandemic kind of took hold thereafter and I would say our staff was so busy dealing with just getting stuff, moving through the tornado, and dealing with that. It almost didn't compare.
Kelsey Fields:
Yeah, one disaster at a time please!
Marc Allen:
It was definitely an interesting thing to deal with in tandem.
Kelsey Fields:
Yeah, of course. Talking about the positives that comes out of something tragic like that, you guys are currently embarking on implementing full integration within your entire system from MIS (Management Information System) to production. Do you want to tell us a little bit about that?
Marc Allen:
Yeah, so we've had a prepress software that has been integrated slightly before the tornado and with the new equipment, we were able to implement a lot more integration as far as what the prepress software system is feeding the equipment and what data we can get back from the equipment. So we were able to, at this time, get a lot of data as far as run speed, and make ready, and waste, and good sheets and everything just from the press, and we analyze that on a monthly basis. And that allows us to see where we can gain efficiency as far as net output goes and how we can compare it through the months.
Kelsey Fields:
Yeah. That's very exciting, being able to track the progress that you guys are having in tangible numbers has to be very exciting stuff that you guys are doing over there.
Marc Allen:
Yes. So just to continue on with that integration, we also have an MIS portion that we are still developing a plan on implementing here soon that will allow us to integrate all the way from the front end to the sales entry accounting, and that is feeding stuff from estimating into the prepress system and to the equipment. So we should have a lot more checks as far as what is being estimated versus what is being produced.
Kelsey Fields:
Yeah. You guys are going to be at max efficiency in no time.
Marc Allen:
Hopefully! That's the goal.
Kelsey Fields:
Okay, cool. So what segments of the production areas has the MIS been adapted to?
Marc Allen:
Well, so the MIS is still in development, but we have analyzed our systems for quite a while and try to build tables to get as much detail into those estimating tables as possible to really get a true cost of manufacturing. So the new equipment has also thrown us for a loop because it's different than our old equipment. It's got a lot more features and can integrate some different things and obviously is more efficient. So we're still developing some of that system, but we hope to have it implemented soon.
Kelsey Fields:
Awesome. That's very exciting. So hopefully, maybe we can do a recap a year from now and see where you guys are at. It could be our one-year anniversary member spotlight.
So you're not only a member, you also have quite the history with Idealliance in that you've been participating in our programs for awhile.
Marc Allen:
Yes, we are one of the longest standing G7 certified commercial printers in the area. So we've focused greatly on maintaining consistency and efficiency, not in just production and manufacturing, but also, our color and controls as far as how they're implemented in prepress and consumables and all of those variables within the manufacturing process, we really focus on maintaining consistency. And one way we do that is to implement a series of controls for color management and hitting those targets with tools from Idealliance, it really helps maintain that consistency and really make it less stressful for the pressman and salespeople and the clients. And everybody gets the same color every time, and it's a much better place to live and operate in the keys at the press console, like a piano player.
Kelsey Fields:
Well, I personally love to hear that. So what is one of your favorite things about being certified with Idealliance, something that you have been able to utilize within your company?
Marc Allen:
So for us, I would say the primary benefit of being G7 certified is having those controls and target to aim for as far as a color management standard. And so that allows us consistency in our production, but it's also a marketing tool for us to say that we hit this global standard and we're very consistent with color. And so our proofs match the product that you're going to get, and our clients don't get surprises. And so it's really good for really both sides of the client.
Kelsey Fields:
Awesome! Great. So at Idealliance, we like to talk a lot about like educating the next generation and supporting the next generation of individuals who are going to be taking up the workforce shortly. What info or advice would you want to pass along to young professionals entering this industry? As a young professional in this industry, I would love to know.
Marc Allen:
Well, I would encourage a lot more younger people to enter these types of industries in manufacturing and skilled positions, because for one, the world needs it. (Somebody's got to print stuff.) But it is a lot more involved than I think people realize. There is a lot of science and physics and math and creativity. And there's a lot of levels to this industry that I think can appeal to a lot of different personality types from creatives to mechanics, to chemists, to science. There's a lot to it.
Kelsey Fields:
Yeah. There's definitely something about this industry that it requires a lot of different types of brains. People thinking in very different ways, and you need that diversity in your team to be able to keep things running. You really need like the entire gamut of people on your team.
So is there anything else while we wrap this up, is there anything else that you'd like to share about your company, Phillips, what you guys have been doing over there? Something you're proud of?
Marc Allen:
Well, I think we've been aiming to kind of separate ourselves from a lot of the markets that, well, a lot of the things that you see in manufacturing in general, where it's very price-conscious and everybody's looking for the cheapest quickest product, but that is not our goal. We've always been focused on quality and service. So between our culture here and our equipment and our focus on maintaining controls through prepress and consumables and equipment, that really allows us to focus on quality and service and continuously improve those things to where we are not just providing a commodity, it's really providing a high-quality service and product that we can be proud of and that our customers keep coming back for.
Kelsey Fields:
Yeah. It sounds like your team over there is very dedicated and resilient. So I hope they know that. As an outsider looking in, it is very impressive that you guys have bounced back from such a tough year. It's been a tough year for a lot of people, but in conjunction with a tornado and new equipment, it sounds really great.
Marc Allen:
Yeah. We're very excited about the future. We have a great staff here. A lot of the employees have been here with us for many, many years. So yeah, we're very excited about the future.
Kelsey Fields:
Well, great. Well, we thank you for allowing Idealliance to be a part of your guys' story up until this point. And we hope to maintain that in the future, and we are just excited to be here for you. We are here to support the industry and we are so glad that you are a part of it. So thank you so much for your time today. Thanks.
Marc Allen:
Good speaking with you.
Kelsey Fields:
You as well, have a good day. Bye-bye.

About Phillips Printing
Phillips Printing is a commercial printer and mail service provider located in Nashville, Tennessee. Phillips offers sheetfed lithographic printing, digital printing, graphic design, and full-service mailing. The company was founded in 1959 by Robert Phillips and is currently owned and operated by his daughter, Shealia Hearn, CEO, and her son, John Hearn, President. Phillips Printing provides print and mail services for a variety of industries including healthcare companies, financial institutions, and nonprofit organizations.
Website: philprint.com
Contact: Shealia Hearn, CEO/Sales
Email: shealia@philprint.com
Phone: 615-227-5466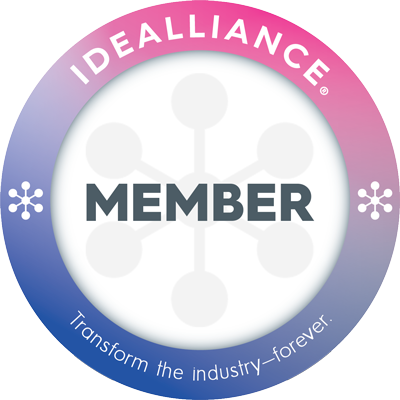 Did you know?
Only Idealliance full member companies can be featured in the member spotlight. Learn more and join »
About the Member Spotlight
At Idealliance, we take our mission seriously to educate everyone in the print and packaging supply chain in how to not only cope with change but also embrace and profit from it.
The purpose of the spotlight is to:
Highlight member companies that are making a difference in the print and packaging industry
Share exciting industry news and achievements from member companies
Recognize the contributions of member companies that have transformed the graphic communications industry
Help members learn about one another in order to improve the industry overall
Share stories that will inspire other members
Strengthen awareness of how companies have benefited from Idealliance membership
Would you like to be featured in an upcoming spotlight?
Click the button below to fill out the questionnaire and nomination form, for yourself or for another company you would like to see featured. Entries will be assessed by our membership team, and we will contact you for additional information if we would like to feature your story in a future spotlight.