Idealliance Awards G7® System Certification to Agfa for Asanti 6.1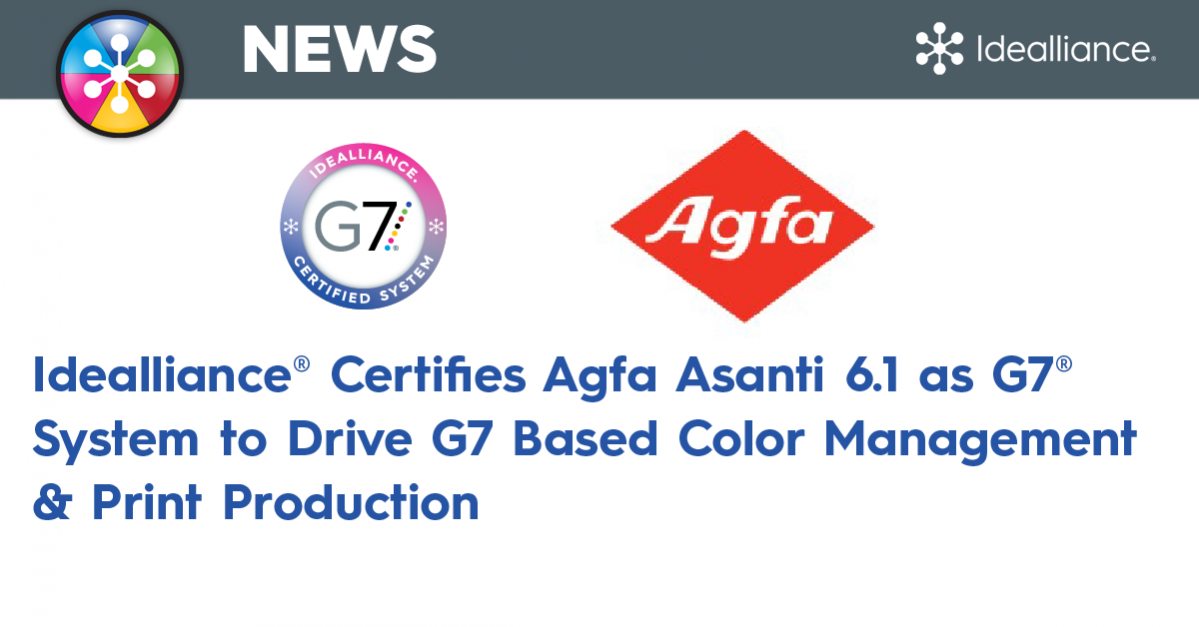 Agfa earns G7® System Certification for G7 calibraiton and curve generation with Agfa Asanti 6.1 for the global print supply chain.
Idealliance has awarded G7 System Certification to Agfa for Asanti 6.1. The Asanti system not only provides the required tools for print service providers to calibrate to G7, but also provides robust color maangement through an intuitive user interface and production dashboard for total print production support to align with, and maintain, leading global print standards set forth by Idealliance, the graphic communications leader in print standards and specifications with the support of its members including the Print Properties Committee, and as the leading certification body in the industry.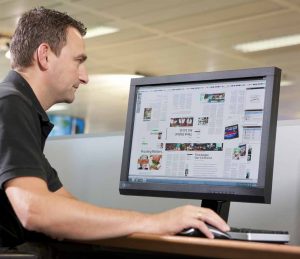 "Agfa continues to maintain its position as a leader in high quality print prouduction with their systems and technology, but along with the G7 Experts on their team driving leading print with their clients and partners. Their knowledge base and expertise show through the implementation of the G7 tools in the latest version of Asanti. The ever-growing list of G7 Systems around the world, like Agfa Asanti 6.1 provides many options for printers everywhere to drive G7-based production to allow print service providers to meet and even raise the bar for even the most demanding print buyers and global brands," said Jordan Gorski, Executive Director of Idealliance. 
Agfa Asanti 6.1, beyond press calibration, also provides users the ability to further align with global print standards for large format color management and printing processes while increasing automation across pre-flighting, the Adobe PDF Print Engine, and even support for packaging.  print and proof validation and production according to ISO 12647 and the globally used Idealliance specifications and tools. G7® is the #1 global print standard for near neutral, currently being drafted into ISO 12647-2. G7 allows printers everywhere to align their production, across all devices, all substrates, and regardless of application to meet the demands of leading print buyers and global brands. G7 Experts and G7 Master Print Facilities lead the entire print, packaging and graphic communications industry with G7 to improve print production and operational effectiveness by reducing waste, cutting make ready time, and increasing speed to market for increased profitability.   
Full information on Agfa's Asanti 6.1 G7 System Certification including the Application Data Sheet provided by Agfa to demonstrate G7 functionality within the Asanti 6.1 system can be found here.
For more information on Idealliance's certified G7 Systems visit www.idealliance.org/G7systems, and for more information on G7 visit www.idealliance.org/G7 or contact Jordan Gorski at +1 (703) 837-1096 or jgorski@idealliance.org.
---
Images courtesy of Agfa.
Become a Certified Color Management & G7 Expert – Attend Idealliance On-demand or Live Instructor Led Training & Certification


Learn more about G7, including how to become a certified G7 Master printer, or G7 Expert at www.idealliance.org/G7.