Support for Brands to Maintain Brand Integrity
Idealliance offers training for brands to help them monitor and control print quality across the entire supply chain. Participants include certified professionals from many well-known brands around the world.
Who is BrandQ® Manager Online Training for?
If you have any role in managing color, producing color, or writing PQMs, you will benefit from this course. This includes:
brand managers or brand owners
print buyers
creative agencies
pre-press
pre-media
designers
print & packaging supply chain professionals
CPG
FMCG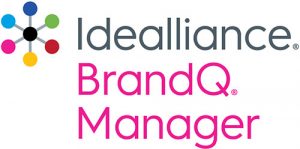 This course will build your technical skills and help you create tighter and more efficient brand standards.
Additionally, if your role involves fingerprinting, press alignments, proof alignments, press acceptance, print buyer requirements, SOPs, color library creation, process mapping, brand guidelines, or print and process management, you will benefit from this course.
Learn to effectively manage supply chains to reduce costs and improve turnaround times, speed to market, and brand integrity in the on-demand BrandQ® Manager online training and certification course.
BrandQ Managers who take the BrandQ Manager training learn the language of quality control and print measurement and how to effectively communicate expectations with suppliers. They learn how to determine if suppliers can meet their expectations and how to best work with spot colors, among many other critical components.
The program results in a vastly improved brand/supplier relationship and upholds brand integrity.
This program is currently on sale for 20% off with discount code: IDEABRANDQ.
Sale ends June 4, 2021.