Addressing Color and Prepress Challenges: The Road to Color Riches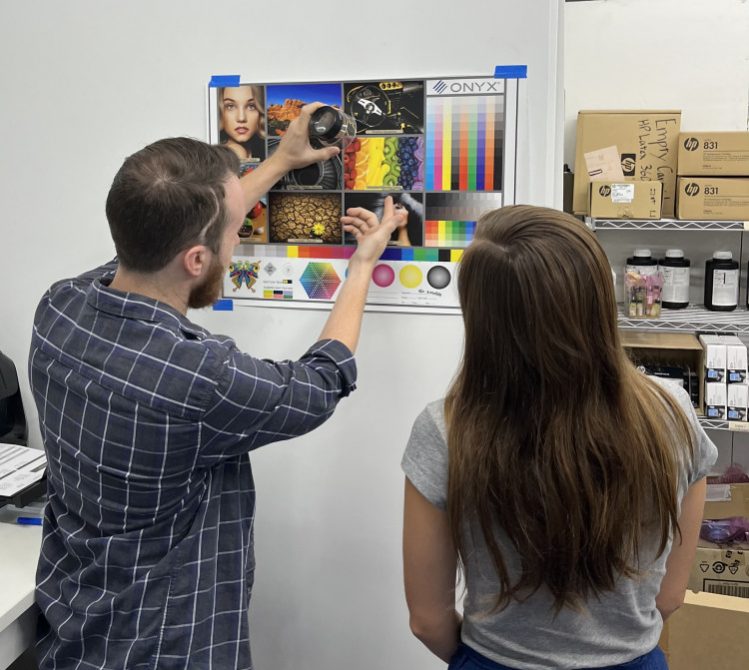 Atchley Graphics uses color targets to measure printer performance and anticipate color challenges. | Credit: Atchley Graphics

Perfect color in wide-format printing can often prove elusive. Misaligned expectations, improper file preparation, inconsistent viewing conditions, overlooked maintenance, and knowledge gaps all conspire against printers seeking to deliver quality and efficiency. Yet simple steps can help minimize headaches while maximizing the potential of these powerful production technologies.
Read the full article here from Wide Format Impressions, with insight from G7 Trainer Jim Raffel, to learn about the top five color and prepress challenges addressed in wide-format production.
Learn from G7 Trainer Jim Raffel, and other leading G7 Trainers at live hands-on G7 Expert Training & Certification, only from PRINTING United Alliance & Idealliance.
Find a calendar of upcoming G7 Training here
, and start your journey as an industry-recognized G7 Expert driving leading print and packaging color management, process control, and color quality with the global standard G7 methodology.