WEBINAR:
Taking Control in a Chaotic Printing Climate
Special Preview for non-members
This is a five-minute preview of the discussion. Idealliance members can log in here to see the entire episode »
Not a member? Join here »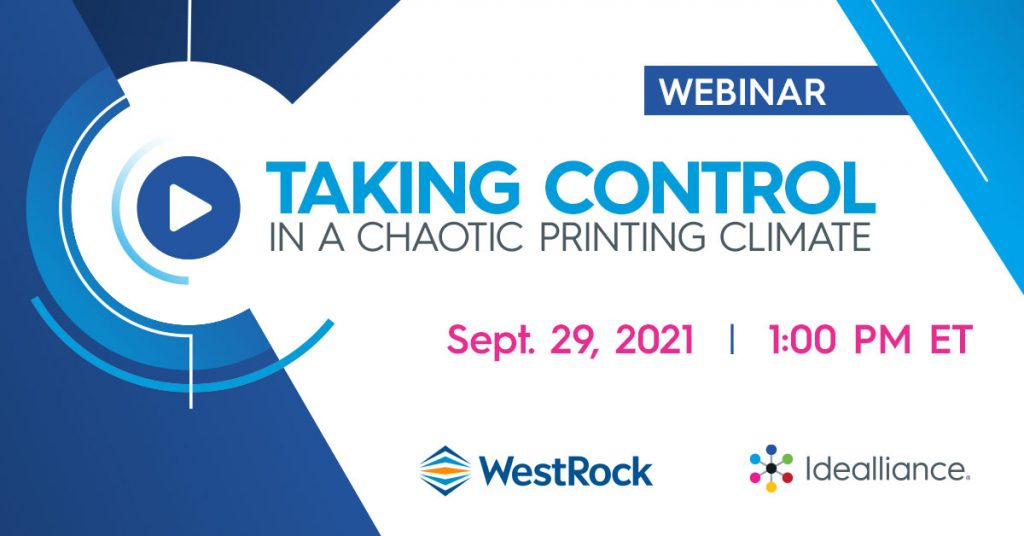 With Special Guests Jack Frank, Ed Grzesiak, Sandy Black, and DJ Cabler
With operations around the world and expertise in every shopping category, WestRock was not about to let Covid travel restrictions disrupt their growth.
In this webinar, four special guests of WestRock speak with Chuck Schonert and discuss how WestRock successfully navigated supply chain issues, Covid 19 travel restrictions and a desire to control what they could on the presses throughout their multiple locations and facilities. Jack Frank, Ed Grzesiak, Sandy Black, and DJ Cabler talk about how they actually scaled their business during Covid while still ensuring quality and consistency to print on any substrate, anywhere in the world.
Register for an Upcoming G7 Training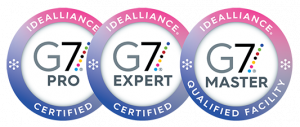 With completely refreshed content!
Let us know which training you're interested in, so we can save you a seat!
Note: Current and Expired G7 Experts and Professionals can take the class as a refresher at a discount. Contact Jordan Gorski for more details at jgorski@idealliance.org.
While women are making up an increasingly larger portion of the print industry, the long history of it being a male-dominated field has not been forgotten.
Kelsey Fields, Idealliance's Program Manager, will be speaking with women at different points in their career to learn what they're doing to advance the industry and how their participation with Idealliance has supported them in doing so.
SPONSORSHIPS
If you'd like to sponsor this or a future event, please reach out to Sponsorship Manager Kelsey Fields at kfields@idealliance.org.
INTERESTED IN BECOMING A G7 EXPERT?
Contact Jordan Gorski, Executive Director, to explore G7 training & implementing G7 into your print production for visual consistency and optimized color print production. jgorski@idealliance.org | 703.837.1096