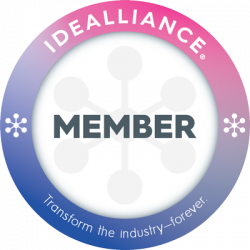 Resources for Idealliance Members
Membership provides access to global leading specifications, content, standards, certifications, and all the industry-changing work that Idealliance does to help companies around the world improve their efficiency and profitability.
Log in to update your contact information, communication preferences, see your membership status, edit your username and password, see recent invoices and transactions, and more. Logging in also allows you to access members-only pricing for all products and courses.
Recent Members-Only Content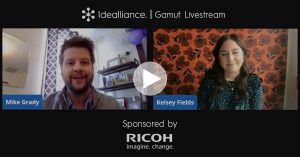 Gain a better understanding of the newly updated Guide to Print Production from Idealliance program manager Kelsey Fields.
Read More »
Idealliance Connect is an online community where Idealliance members can ask questions and post discussions, access member resources, and connect with other Idealliance members.
Idealliance Print Properties Committee
The Idealliance Print Properties Committee (PPC) is a diverse working group of leading color scientists and developers, manufacturers, printer service providers and end users that for forty years have been defining color standards and workflows for print & packaging media. They work on initiatives to help better the graphic communications industry. Idealliance members are welcome to join.
Idealliance Advantage Program
The Idealliance Advantage Program gives you exclusive access to special rates and discounts on services and products from several industry vendors, suppliers, and business service advisors.
The following companies offer discounts through the Idealliance Advantage Program:
Please contact your Canon representative today to find out how you can be saving.
The Idealliance Shipping Program is a comprehensive inbound and outbound shipping program that combines simplicity, savings, and value for members of all sizes. As the Idealliance-endorsed shipping provider, Partnership® works with nationally known carriers to provide unparalleled customer service and significant savings on every shipment. Members who enroll in the Idealliance Shipping Program receive:
Savings up to 31%* on select FedEx® small package services
Savings of at least 70% on standard and guaranteed LTL freight shipments with UPS Freight, YRC Freight, and other reputable carriers
Competitive pricing on truckload, tradeshow, and expedited shipments using quality national and specialized carriers
Specialized services including inbound management, freight bill auditing, invoice consolidation, and more
SFP is a leading payment processing provider helping merchants navigate the constant changes in the bank card industry while keeping costs low, ensuring data security, and enhancing efficiency by making it simple to run transactions. SFP offers Idealliance members SFP credit card and ACH/check processing services at a special discount off its regular rates. Under the new program, SFP will provide a member company a savings proposal based on its unique processing needs and an SFP consultative analysis and will quote expected program savings in advance. Idealliance members will also enjoy these exclusive member benefits:
In addition to quoted savings, 10% of the net process revenue SFP generates from a member's account will be rebated back to the member on an annual basis.
A 60-day trial period and no-cost equipment loaner program.
A free "AccessOne" online reporting system, a $120 annual value.
A dedicated Idealliance member helpline: (855) 632-9862.
As trusted advisors, SFP professionals assess each company's current situation to evaluate its strengths and identify areas for improvement, and provide its employees with education on how the processing industry works and how to avoid common pitfalls.
Circle of Excellence Award
The Idealliance Circle of Excellence Award was established in 2005 to recognize extraordinary contributions by Idealliance Members who have transformed the graphic communications industry. These professionals—from brands and creators, to print service providers, to suppliers and technology partners—have improved the industry through new innovations across the print and packaging supply chain. The honorees are nominated, in concert by leaders of Working Groups and Staff, and chosen by the Idealliance Board of Directors.
Past Circle of Excellence Award honorees are: