G7 Expert Virtual Open House | with Luca Morandi, G7 Expert

G7 Expert Open House Virtuale – Ottieni una stampa efficiente e colori ripetibili, in Italia e nel mondo
In collaborazione con il G7 Expert Luca Morandi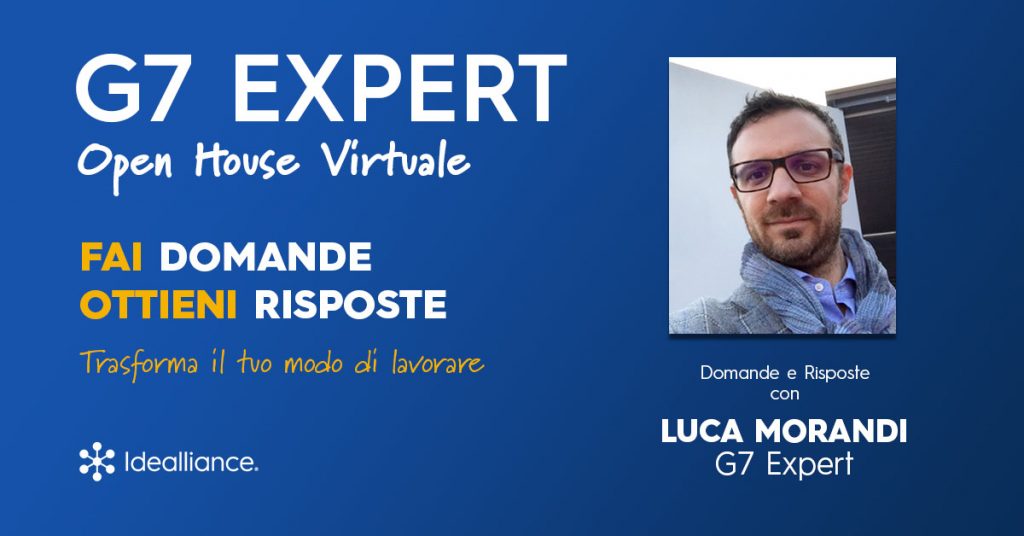 GUARDA DI NUOVO: G7 Expert Open House Virtuale
In collaborazione con il G7 Expert Luca Morandi
Cosa ti aspetta: Il G7 Expert, Luca Morandi, presenterà il metodo G7 e poterà alcuni esempi dei risultati ottenuti in Italia grazie alla sua implementazione.
Poni tutte le tue domande per saperne di più sul metodo G7. Scopri i passaggi successivi per diventare certificato G7.
Queste e altre domande saranno trattate:
Come viene utilizzato il G7 in Europa?
Il metodo è adatto al mio processo/ai miei processi di stampa?
Vorrei stampare in modo più efficiente. Il metodo G7 può essere d'aiuto?
NEXT STEPS: Register to become a Certified G7® Expert!
Register for the upcoming live online training, led by Dr. Mark Bohan in partnership with Konica Minolta Business Solutions.
Dates: April 12-16
Time: 1:00 pm – 5:00 pm ET each day.
Learn More: Register here »
INTERESTED IN BECOMING A G7 EXPERT?

Set up a 15-minute call with Mike Grady, Vice President of Global Partnerships, to explore whether G7 is right for your company.
mgrady@idealliance.org | 703.837.1068