Learn More About Elif's Journey to G7
Special Preview for non-members
This is a five-minute preview of the discussion. Idealliance members can log in here to see the entire episode »
Not a member? Join here »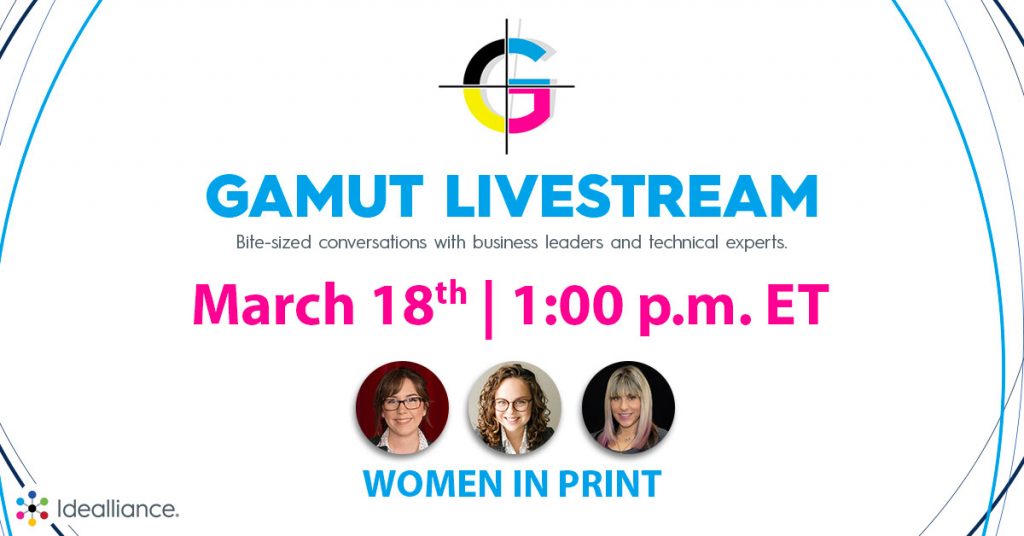 With Special Guest Expert Derek Peacock
This Gamut Livestream features Derek Peacock, Group Design and Print Quality Senior Operations Manager, Elif, Istanbul, Turkey.
Learn about Elif's journey with G7 and how they are transforming the way they work to deliver results for some of the world's most recognizable brands.
While women are making up an increasingly larger portion of the print industry, the long history of it being a male-dominated field has not been forgotten.
Kelsey Fields, Idealliance's Program Manager, will be speaking with women at different points in their career to learn what they're doing to advance the industry and how their participation with Idealliance has supported them in doing so.
SPONSORSHIPS
If you'd like to sponsor a GAMUT event, please reach out to Sponsorship Manager Kelsey Fields at kfields@idealliance.org.